Halloween Marketing Ideas: Best Ways To Boost Sales & Engagement
The spooky season has arrived! Hold on; we know you're working nonstop. Don't pass up the opportunity to increase your reach. These Halloween marketing ideas might be game changers!
We've covered the many marketing methods and techniques, so it's time to see what's feasible for Halloween this year. If you stay put, your competitors will reap the benefits of increased sales while you suffer significant losses.
Yes. If you want your store's sales to skyrocket for Halloween and the following holidays, you'll need some very amazing Halloween marketing ideas.
A recent study found that including video in your SEO strategy increased traffic by 12% and increased comprehension by 98%. If you're just starting out, you could use a budget setup and a video creator to help you with your video creation process
Read on for some suggestions for incorporating Halloween into your video marketing strategy.
10 Halloween Marketing Ideas To Boost Sales This Scary October!
According to a recent National Retail Foundation research, 74% of Millennial women and young parents say Halloween is more important than ever this year.
What does this mean exactly? Halloween is soon approaching, and if you want to enhance your online sales, you still have a lot of work. Don't be alarmed. We're here to help you increase your sales with some wicked Halloween marketing ideas.
Launch A Halloween-Themed Email Campaign
Send news, promotions, and advertisements to your leads and current customers through email campaigns. To set your email apart from the hundreds of other promotional emails customers receive, give it a creepy flair.
Holiday-themed graphics are added to email campaigns promoting your product over the holiday season.
Amazon, Mango, Uniqlo, The Body Shop, and Sephora all send out several newsletters to their mailing lists when their promotions begin, during campaigns, and a day or two before campaigns expire.
People dislike promotional emails, but not during the holiday season, since they offer discounts, freebies, free shipping, and other excellent offers on which they have been waiting to spend almost two-thirds of their annual purchasing budget.
Tips for optimizing your email automation strategy:
When the promotion begins, send an enticing email with a code to enter and a clear CTA that redirects to your store so people can start purchasing immediately.
During promotional periods:
Send daily product recommendation emails to customers, emphasizing the discount and counting the days until your sale expires.

To those who abandon carts despite discounts: send cart recovery letters with an additional bonus (as long as it does not reduce your profit margin) to entice them to complete the transaction.
Before the promotion expires:
Send a reminder (with a sense of urgency, such as "Last 12 hours to grab 50% OFF all items") to entice customers to return.

If you want to sell out rapidly on the last day, consider offering additional bonuses/discounts/free shipping.
Run an Urgent Discount Promotion
Buyers who shop online are constantly one step ahead of the competition. They have a high level of intelligence and intuition. It is natural for customers to compare the best product deals across multiple platforms before making a final purchase.
It is challenging to keep your clients committed to your offers. So, what are your options in this situation?
You'll need to be dynamic and upfront with numerous offers on different product sections to hook up your customers within your offers. Offer bargains only available to a select group of customers, such as a raffle or after-hours sales, among other things.
The marketing hacks also include using upsell and cross-sell methods on high-demand products. These strategies have been shown to enhance sales throughout the holiday season. As the Holiday season approaches, you can offer higher discounts to secure the best deal for your shop.
Tip for your urgent message:
When conveying urgent messages, use flash deals like –
'Only available today

'Discounts are available till Midnight.'

'Deals disappear in an hour.'

'1-hour ghost discounts.'

and much more…
Design Halloween-themed Social Media Campaigns
Since social media platforms are so densely populated, offering seasonal discounts, there is a simple method to activate the psyche of consumers. At the same time, you work on the rest of your Halloween marketing ideas.
Social media platforms have been used to publicize the debut of live events with spooky music and other forms of entertainment in addition to discounts as part of creative Halloween marketing strategies.
Keeping the momentum going after introducing new features to your Halloween advertising online is essential. Since small businesses are joining the social media bandwagon, this has set the ground for a Halloween-themed competition between companies.
Tips and Treats just for you…
Organize a Halloween costume photo contest.

You may let your imagination run wild on social media networks with Halloween puns.

Pick a Halloween color scheme or theme and stick to it.

Every day, create a spooky image and share it on social media.
User-Generated Content On Social Platforms
Social media marketing is one of the most cost-effective methods of promotion. It encourages all marketing actions such as:
Interactivity

Engagement

Reach

And ease of promotion.
User-generated video content is attracting attention. A video campaign with a Halloween theme is the best thing you can do. By utilizing special hashtags related to Halloween, you can encourage viewers to participate actively. This will do some outstanding things, such as;
Increase brand recall

Improve user interaction and increase user engagement
However, present a unique video that people can easily understand. The same things are trending across numerous social media sites, including Facebook, Twitter, Instagram, YouTube, and more.
Optimize the videos for each platform and apply keywords. Reshare the ones that are relevant to your concept. Video optimization increases your audience reach and engagement.
Increased brand social awareness

Lowers bounce rates

Increased click-throughs

More effective lead generation and conversion
Create Interactive Halloween Promotions
Quickly increase user participation with killer Halloween giveaways and contests. When you try to communicate with clients through quizzes, games, and more, you will not only get new leads but also learn a lot about your customer base.
Halloween gives you the ideal opportunity to curate photographs from Instagram for your consumers. Halloween is the perfect holiday to dress up and deck the halls. Everyone's Instagram feed will brew with wonderful images of your costumes, items, decorations, and many more.
Do not miss this opportunity even if you need to purchase Instagram likes. Social proof generated by curating Instagram posts can help boost company awareness and revenue.
Here's a treat for you.
Create leads with Instagram Photo Curation

Create Shoppable Galleries

Use Pre-Built Gallery templates
Season Your Google Ads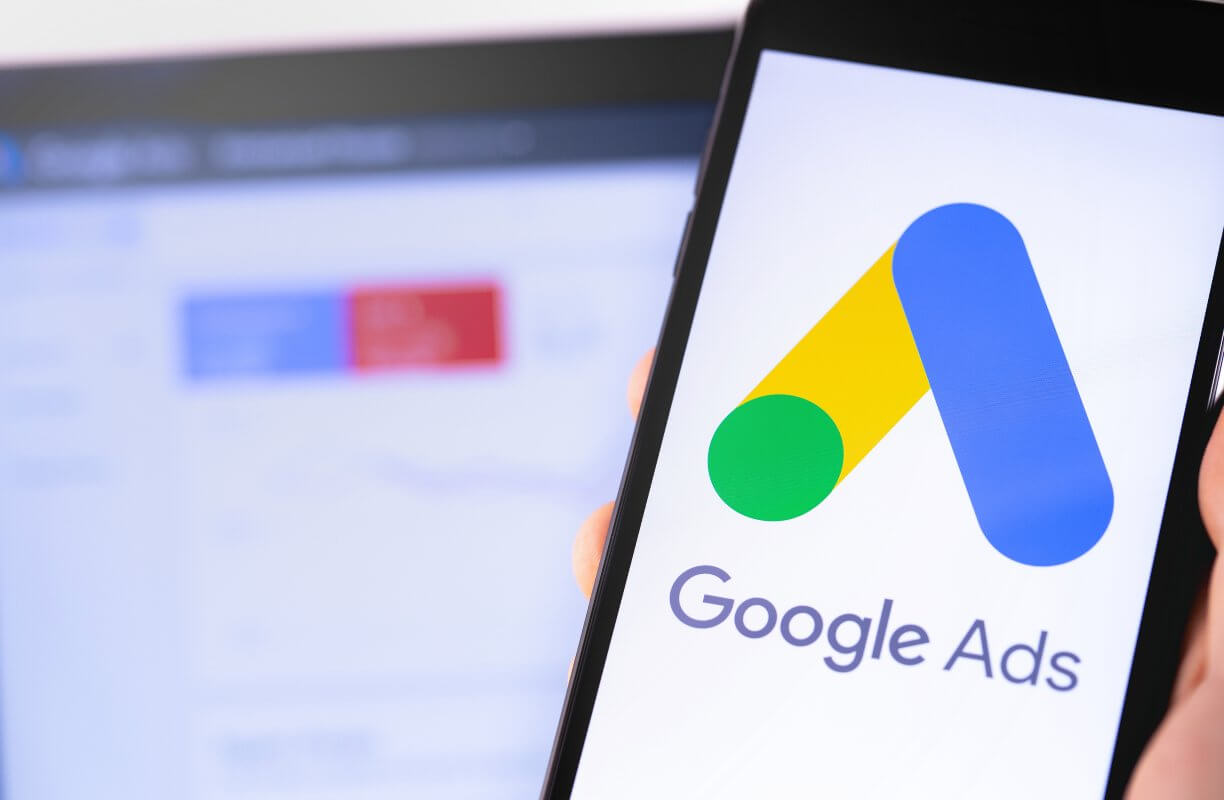 The potential benefits of well-executed paid advertising campaigns to a company are well-known to all of us. We are also aware that poorly conceived paid advertisements might be counterproductive.
As we approach the celebratory hour, we won't advise you to take any chances. Therefore, before you plan to bid on keywords for your ads, you must be prepared with a comprehensive search analysis of terms and their trends.
You should also put a premium on your ad copy to maximize your exposure. To help you achieve your goal of a meteoric increase in online sales for Halloween, your Google ads contain a sizable chunk of your Halloween marketing ideas draft.
Special treats for you…
SearchEngineWatch has compiled a list of keywords that are effective for Halloween marketing campaigns-
Halloween promotion

Halloween scare nights

Frozen celebration

Swirl candy

Pumpkin orange

eerie house hour

And there's more…
Conclusion
Here you have it: six scary good halloween marketing ideas to promote your business this Halloween and drive sales.
There is no shortage of creative ways to promote your business this Halloween, but not all of them are feasible, simple, or have immediate results.
This guide, with its in-depth explanations and helpful hints, is a valuable resource for you throughout the Halloween and holiday seasons.
We wish you the best of luck in implementing these strategies this year and achieving the increased participation and revenue you've been hoping for.
You can collaborate with Xoopah when planning your campaign, and we will handle your email reminders, reputation management, company management, and contact hub.
Schedule a demo and speak with one of our specialists to discover more about how Xoopah can inspire your marketing initiatives!
FAQs
When should you start promoting Halloween?
If you are conducting any Halloween-related promotions or special discounts, they should start no later than the last week of October. You might get a little more publicity if you launch the offers two weeks before Halloween.
How do you market Halloween?
Halloween marketing strategies that integrate some of the following marketing campaign ideas may be pleasant and convert qualified leads:
Seasonal promotions and greetings

Personalized brand messages

Email marketing campaigns

Social media contests