How To Manage My Google Reviews: A Definitive Guide
If you're like most people, you like to do business with companies you can trust.
According to ReviewTrackers data, 63.6% of consumers indicate they are likely to consult Google reviews (through Google Maps and Search) before visiting a business location – more than any other review site.
Google reviews are important for a simple reason: they are your client's first impression of your brand.
When a customer is thinking about doing business with a company, the first thing they usually do is look it up on Google search. Potential customers will likely go elsewhere if you don't make a good first impression with great reviews.
Let's discuss what you can do to manage Google reviews and the social proof you need to stand out from the crowd.
What are Google Reviews?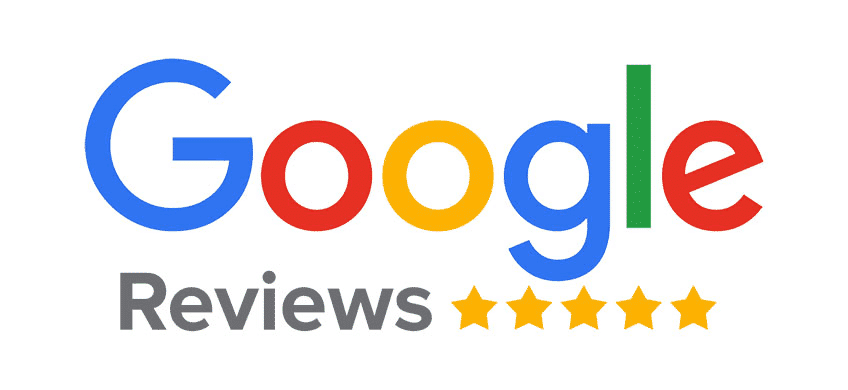 Customer-generated Google reviews are exactly what they sound like: reviews written by customers on Google. Google reviews are one of the first things people experience when searching for your business on Google or looking for driving instructions on Google Maps.
Compared to reviews placed on other sites, Google reviews are more visible since Google Maps, and customers so often use Google My Business.
Why Google Reviews Matter
About 3.5 billion searches  are done worldwide every day, and 75% of them start on Google. Most of your prospects use this giant search engine to learn about your local businesses and determine your brand's value.
Customers will be more likely to trust your business if it has good reviews on Google. This is how:
Social proof:

Google reviews show what real customers have said about their experiences. Reviews on Google that are positive are social proof. If prospects see that you always make customers happy, they'll be more likely to move forward in the buyer's journey.

Increased CTR:


More reviews also mean more people will click on your links and visit your business. The number of clicks on Google is 35% higher for businesses with a higher overall star rating.
How Do I Manage My Google Reviews?
Google is always changing how it handles reviews to give online users the best experience possible and help them find their way online. These changes could affect how you write reviews and keep track of them.
Google review management is among the most important parts of online reputation management (ORM). Today, more customers use Google and other online review platforms to say what they think about a brand and influence other people's decisions. Undoubtedly, Google reviews have more power than anything else to shape your company's online reputation.
Here's a definitive guide on how to manage google reviews to your advantage:
How To Set Up A Google Business Profile
Google review management begins with your Google My Business listing. To strengthen the Google review setup, a company should ensure its GMB accounts are accurate and detailed.
You must first guarantee that your company is Google verified before developing a review generation and monitoring strategy.
Step 1: Sign in to Google Business Profile Manager.
Step 2: Add your business.
Step 3: Enter your location.
Step 4: Fill in your contact information.
Step 5: Verify your business.
Step 6: Customize your profile.
After registering your business, wait two weeks for Google to process your unique PIN. Once your business has been confirmed, you can set up review notification emails and begin acquiring Google reviews.
Promote Your GMB Listing
Creating a GMB profile alone won't help your business rank in Google's search results or Maps. Optimizing your Google My Business profile to appear in relevant searches after you have created your profile is important.
How To Optimise Your GMB Profile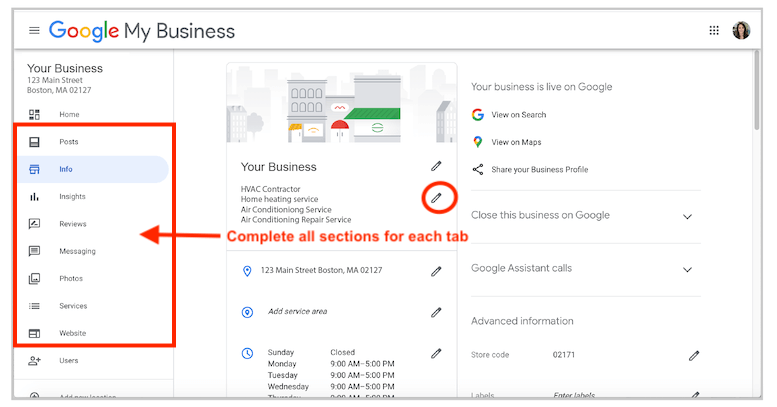 Here are five ways to get your GMB listing out there:
Use your actual business name

List a local phone number

Write a detailed and compelling description;

Keep an eye on your GMB Q&A section;

Make sure your hours of operation are correct;

Give responses to Google reviews;

-Upload lots of high-resolution photos;

-Upload videos if you have them.
How To See My Google Reviews
If your business is listed on Google My Business, you already know how important it is to keep track of all the reviews and respond to them. But businesses often find it hard to figure out how to see their Google reviews. Follow the steps below if you, too, can't see my Google reviews.
First, go to the Google My Business dashboard and open your business profile.

If you click "last reviews," you can see the reviews that other users have left.

Once you can see the most recent reviews, you can click on them and respond to what people have said.

If you have more than one location for your business, click "All Locations" and choose the one where you want to "Manage reviews."
How To Reply To Reviews
Now that your company is aware of where my Google reviews are, you must understand how to manage the reviews that customers leave online. Because your customers can submit evaluations for the public to see on Google Maps, the reviews they leave mustn't turn away your audience.
How To Respond To Positive Reviews
You are not required to respond to each reviewer for favorable reviews, although a simple "thank you" is typically appreciated. You can also use your response to give fresh or relevant information, but avoid being too sales-focused; they're already a happy customer.
Here are a few examples to help you get started:
"Thank you! We look forward to seeing you again."

"We appreciate you sharing your experience."

"We are delighted to learn that you enjoyed your experience."
How To Respond To Negative Reviews
Reviews that are unfavorable hurt. Nobody wants a bad review, yet most businesses will eventually get one. These are some pointers for responding to unfavorable reviews:
Be prompt in your reply. Customers will value an immediate response.

Maintain your composure and politeness. Never offend the reviewer, and refrain from taking it personally.

Before reacting, be aware of your customer's experiences with your company. When someone complains about a product or service, look into what might have gone wrong. Be truthful about any errors you've made and the efforts you have taken or plan to take to make things right.

When necessary, extend an apology, but avoid accepting accountability for mistakes that weren't your fault. Be kind and understanding to the customer.

Offer to have a discussion. Invite the consumer to email or call if this is the first time you've heard about the complaint so that you may try to resolve it with them.
As a company, you recognize the value of monitoring and responding to customer feedback. You should pay attention to both of the comments, whether they are favorable or unfavorable. Damage control is necessary for negative reviews, so be careful how you respond to avoid casting a poor light on your company.
Monitor All Your Customer Touchpoints
Managing your online reputation is important every time a customer interacts with you. Knowing your different points of contact will help you get actionable information and better customer service.
Your point of contact with a customer can happen at any time during their online journey. Your paid ads, online store, social media pages, and GMB profile are where customers can interact with your business.
86% of consumers are willing to pay more for a good brand experience, according to research. On the other hand, if a customer has a bad experience, you might get bad reviews, lose potential customers, or both. The most important touchpoints include:
Search engines

Your website

Referrals

Social media

Video

Customer reviews
Since technology and customer needs are always changing, you must keep an eye on your customer touchpoints and ensure they align with your brand's goals.
Streamline Your Review Response Strategy
In the same way that you work to ensure consistency among your locations so that clients enjoy the same wonderful experience everywhere they go, you should work to ensure consistency among your responses.
All of your reviewers should receive responses consistent with your brand's distinct voice and slang, regardless of where or when they visited your establishment or what kind of comment they left. For instance, consider the following questions when developing your company's review response strategy:
What terms or buzzwords should we emphasize?


Many companies place a lot of emphasis on words like "convenient," "historic, "useful," and "pleasant." Depending on what you sell, you might want to advertise particular deals, discounts, or promotions, such as free shipping, round-the-clock customer service, or cost-saving client referral schemes.

What terminology should our responders avoid?

Identifying language your respondents should not use is just as crucial as focusing on important buzzwords. You might favor the words "temperature regulated" or "resident" over "patient," for instance, instead of "climate controlled."
Make sure to communicate this information to your respondents clearly and understandably; they must all adhere to the same aesthetic guidelines; more on this in a bit.
Which client opinions or problems will demand a particular evaluation from senior team members?

Whatever business you work in, you will eventually receive a sensitive review. These reviews necessitate specific procedures, regardless of whether they raise concerns about discrimination, a lack of safety, a failure to resolve prior grievances or other possible PR catastrophes.
For companies with multiple sites, this is particularly important since, if handled improperly, an event that initially affects just one location could spread to others and harm the brand as a whole. Determining which client complaints should be reviewed by senior or executive team members is therefore crucial.
Harness the Power of Online Reputation Management
Keep an eye on your brand's mentions on Google and other online channels to get more and more positive customer reviews.
Below are three strategies anyone can use to manage their online reputation more effectively.
Perform a brand audit:


A brand audit is a crucial first step in your strategy for managing your online reputation. Make a list of everything you have online, including your website, blog, social media accounts, and third-party business profiles, and evaluate it.

Monitor your online reputation:


Actively tracking brand mentions online is a useful strategy for managing your business's presence online. Set up notifications for your brand name and associated keywords, and then take prompt action whenever you come across any mention—whether favorable or unfavorable.

Respond to negative reviews:


Negative online reviews could entice you to ignore them and wait for them to disappear, but that's a mistake. Negative reviews allow your company to address issues head-on, show that you care about your clients, and establish a more sincere bond with them.
Automating your Google reviews with Xoopah is a great way to boost your business's online presence and the number of happy customers. It makes it easier for customers to find your business and leave reviews, leading to higher customer satisfaction rates. Also, it cuts down on how long it takes for new reviews to appear on your Google Page Rank scorecard.
Conclusion
Customer reviews demonstrate your business's credibility. They can also highlight your company's greatest strengths and demonstrate your commitment to client service.. Consumers value open and forthright feedback, and Google reviews can help deliver it.
You can keep your online review management practices on track by implementing the best practices for managing Google reviews.
In addition to handling Google reviews, Xoopah handles all aspects of review management. You can rely on Xoopah for assistance at every stage, from creating and managing online company listings to monitoring and responding to reviews.
Importance of Google reviews

Monitoring Google reviews

Managing negative Google reviews

How to See My Past Google Reviews?

How bad reviews affect business

How does google determine ranking?

How to shorten your Google My Business URL

How to automate getting Google reviews

Deleting a fake Google review

Deleting a negative review

Seeking more Google reviews

Manage All Google Reviews Using Xoopah