Why Google Reviews Matter: 7 Reasons You Didn't Know About
We all know that Google Reviews matter. They're one of the first and most visible ways customers can learn about your business. But did you know there are specific reasons why reviews on Google matter more than any other review site?
Check out this post to find out why and what you can do to make sure your business is getting the most benefit from your Google Reviews.
We've jotted down six reasons why Google reviews matter  and how businesses should harness the power of Google reviews:
Why Do Google Reviews Matter? The Power of Google Reviews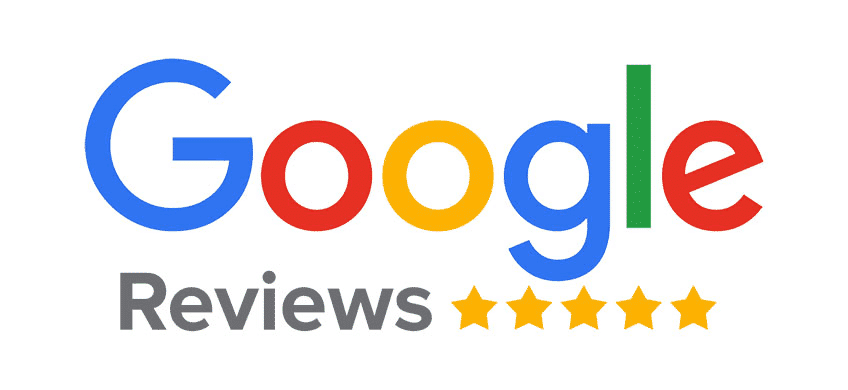 According to one recent study, customer reviews are the most effective purchase influence. Another survey discovered that 88% of consumers consult reviews before purchasing. A third study found that 63% of consumers are more likely to purchase from a site with customer evaluations.
When we say Google, it usually connotes the world's largest search engine – a go-to platform where people want to search for any content they want.
If you're a business owner, you know that positive reviews on Google demonstrate to other users that your company provides superior products or services, boosts your search engine rankings, and earns the trust of your target market.
Reviews may make or break a business. Positive reviews can attract new customers, while negative reviews can discourage existing ones, damage trust, and lower a company's position in search engine results.
Whether a review is positive or negative, it will majorly impact a business.
6 Reasons Why Google Reviews Matter
78% Of Shoppers Trust Online Reviews
Content is king, and online reviews are important. Google reviews are more crucial than ever for businesses nowadays. That's because customers want thorough first-hand information from their online peers, who they trust. If you think online reviews get lost in the online clutter, think again.
According to research, 91% of people read online reviews on a regular or infrequent basis, 78% believe online reviews are at least "somewhat reliable," and 84% trust online evaluations as much as a personal suggestion. Online reviews are important, which is why you should develop and implement a strategy that encourages your consumers to share reviews, monitor the reviews they leave, and address any unfavorable feedback you may receive.
Creating a review process will not only help you receive more – and better – evaluations, but it will also help you manage your business more efficiently.
Boosts Local SEO and Organic Rankings with Google Reviews
Google's search algorithms are tricky (to say the very least). But one thing is certain: Google reviews impact Google's local search. According to Moz, around 9% of Google's search algorithm is influenced by review signals such as those seen in a business' Google reviews. These review signals are primarily concerned with reviews' quantity, frequency, and diversity.
Google monitors rating activity and rewards businesses with a substantial number of high reviews, as well as those with a large number of ratings, because it recognizes businesses that strive to communicate with their customers.
A high review rating might propel your business to the Google Local Pack, which ranks the first three businesses near the top of the search page, depending on location.
Reviews Help to Cultivate Trust
While reviews are only one component of the marketing mix, they are an important tool in generating trust, which is required for outperforming the competition in sales, subscriptions, and bookings. When competing with larger, well-known brands, small businesses have significant challenges in creating trust. However, a lack of financial resources isn't always a hindrance, with Tripadvisor's study indicating that a great review profile can replace a significant ad spend.
According to this study, modern customers are increasingly unlikely to be influenced into purchasing by an advertisement. However, more than two-thirds will consult reviews before making a final purchasing decision.
Enhances Click-Through Rates
Any savvy business understands the importance of getting customers to click on your link when it appears in a search engine. You can spend all the time and money on SEO, but if people aren't clicking on your business, it's all for nothing.
Fortunately, having Google reviews is a great way to boost your click-through rate when you appear in a search engine. Because your Google review rating will appear next to your business name on Google, many favorable ratings will encourage clicks to your site.
According to a BrightLocal study, overall scores in search engine results pages can raise click-through rates by 25%.
Since multiple studies indicate that higher click-through rates improve search engine ranks, the boost offered by those star ratings can also improve SEO, even for organic search results.
For star ratings to appear in search results, you must include the required schema markup, as well as the ratings, which actual customers must submit.
Customer Intelligence through Google Reviews
One of the most valuable benefits of Google reviews has been the feedback loop and customer intelligence that businesses can access. Every Google business review can and should be used as customer survey feedback for you and your team.
Positive and negative reviews can give you vital feedback from your clients. You'll learn about their interaction with your company and the effect you left. You can then use these insights to better your business.
The review's timing is essential, maybe even more than you think. 44% of people would disregard a review if it were written more than a month ago. Clearly, this factor will vary by industry, but it emphasizes the significance of seeking out reviews as a continuous process rather than relying on existing evaluations to maintain momentum.
You're almost there after customers click through to your page. Customers that visit your website must be persuaded to buy anything from your company. While a user-friendly site experience and a well-designed web page are critical, Google evaluations can be powerful enough to convert customers on their own.
As a result, any company with a high Google rating should promote it across its website. This rating will boost client trust even if they have never read your web reviews.
A five-star rating is not compulsory, but it can be detrimental if your ratings fall below four stars. 94% of consumers will consider a business with four stars, but just 57% will consider a business with three stars. While those figures are obviously industry-specific and can vary greatly depending on your competition, they demonstrate that consumers will not accept mediocrity.
How to Start Getting More Google Reviews
Are you convinced why google reviews matter? and why you should begin focusing your efforts on getting more Google Reviews? If this is the case, you will likely want to get started as soon as possible.
You might even be enticed to purchase online reviews only for a quick boost. But, before you proceed, keep in mind that the best businesses have genuine reviews that they have earned fairly.
Customers and search engines can typically detect fraudulent or sponsored reviews from a mile away. Stick to tried-and-true approaches such as asking customers to leave reviews, sending mass emails, and advertising your Google Review page to customers. You'll be glad you chose the more ethical path in the long run.
Tips on complying with Google's review policies
Here are some pointers to help you comply with Google's review policies now that you are aware of what you can and cannot do to obtain reviews:
When requesting Google reviews, make a polite request and emphasize that your consumers' feedback is valuable.

It is beneficial to schedule review requests around specific events, such as when a client uses a product or service for a certain amount of time or makes a repeat purchase or visit.

Utilize your Google review link so that clients can quickly and easily leave reviews without having to search for your business.

Do not panic because of negative feedback. Respond to negative feedback with patience and composure. Try to sway clients who are reasonable and ignore reviews from those who are extreme.
Conclusion
If you're still not sure if Google reviews matter, consider this: 78% of people trust online reviews as much as personal recommendations. That's a lot of potential customers that you could be losing out on by not having good Google reviews!
So what are you waiting for? Start gathering positive reviews today and see the difference they can make in your business.
Have you had success with using Google reviews to increase sales?
Share your story in the comments below!